Appreciating Wealth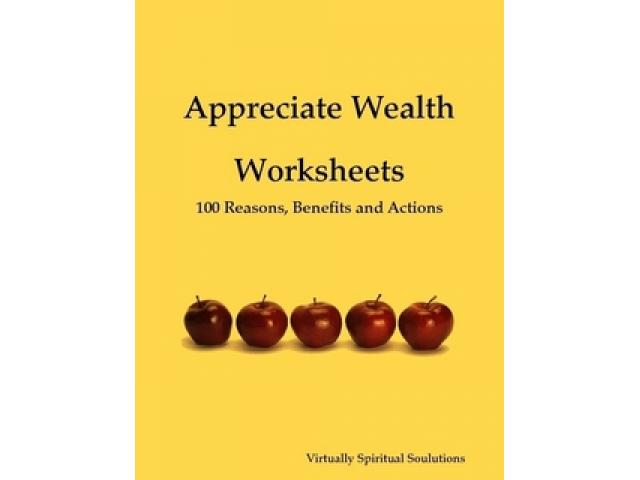 Free Book - "Appreciating Wealth"
by: Virtually Spiritual Soulutions
A worksheet to encourage exercises in appreciating wealth and abundance. Based on the ideas of Dr John Demartini.
You may also like...
Credit Rescue!

There are many misconceptions about credit scores out there. There are people who are totally unaware that they have a credit score and many others who think that their credit score just doesn't really matter. These sorts of misconceptions can hurt y...

Family Budget

A failsafe strategy to your family financial security Make no mistake, budgeting is serious business for every family. Money is the only tool you have to secure your future and the future of your family and to live a good life today. Unless you get s...

The Three R's: Government That Works!

Humans have lots of social problems because we are living a lie. Once we expose the truth and start living it, the symptoms (over-population, wars and killing, damage to the very planet that we live on, economic meltdown) will disappear. The Three ...