Poems Every Child Should Know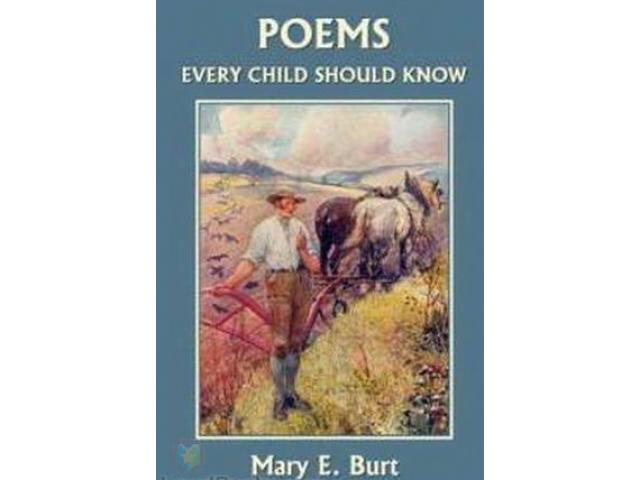 Free Book - "Poems Every Child Should Know"
by: Mary. E. Burt
A treasure trove of more than two hundred poems, this gem of an anthology compiled by Mary E Burt is indeed a most valuable set of poems to read or listen to.
Audiobook download



DOWNLOAD




You may also like...
King Solomon's Mines

King Solomon's Mines is the story of the leader Allan Quatermain and his adventurous group of followers on their mission to find the lost brother of an aristocrat, Sir Henry Curtis. Considered similar to Robert Louise Stevenson's novel Treasure Islan...

Andersen's Fairy Tales

A collection of eighteen fairy tales – some popular, some lesser known – by famous Danish author H.C. Andersen.

Black Beauty

Black Beauty is a fictional autobiographical memoir told by a horse, who recounts many tales, both of cruelty and kindness. The title page of the first edition states that it was "Translated from the Original Equine by Anna Sewell." It was composed i...