Black Beauty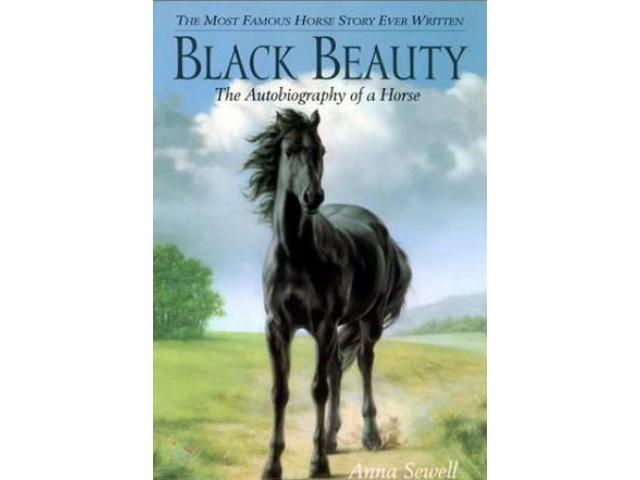 Free Book - "Black Beauty"
by: Anna Sewell
Black Beauty is a fictional autobiographical memoir told by a horse, who recounts many tales, both of cruelty and kindness. The title page of the first edition states that it was "Translated from the Original Equine by Anna Sewell." It was composed in the last years of her life, during which she was confined to her house as an invalid. After its publication in 1877, Sewell lived just long enough to see her first and only novel become an immediate bestseller, as well as it encouraging the better treatment of many cruelly-treated animals.

Although initially intended for people who work with horses, it soon became a children's classic. While outwardly teaching animal welfare, it also contains allegorical lessons about how to treat people with kindness, sympathy and respect. The story is narrated in the first person and each short chapter relates an incident in Black Beauty's life, with Sewell's detailed observations and extensive descriptions of horse behavior lending the novel a good deal of verisimilitude.
Audiobook download



DOWNLOAD




You may also like...
The Adventures of Sherlock Holmes

Dr. Watson chronicles here some of the more interesting detective cases that he and his good friend, Mr. Sherlock Holmes, have encountered during their association. We see the cases unfold as he does, scratch our heads as does he while the evidence i...

The Wind in the Willows

Kenneth Grahame wrote a classic children's tale in 1908 - he penned The Wind in the Willows. He wrote of the English countryside and the beauty of it, but more than that, he showed how even the most commonplace can be extraordinary and rare. Wind in ...

Selected Poems

Emily Dickinson has come to be regarded as one of the quintessential poets of 19th century America. A very private poet with a very quiet and reclusive life, her poetry was published posthumously and immediately found a wide audience. While she echo...