It's Not You, It's Your Strategy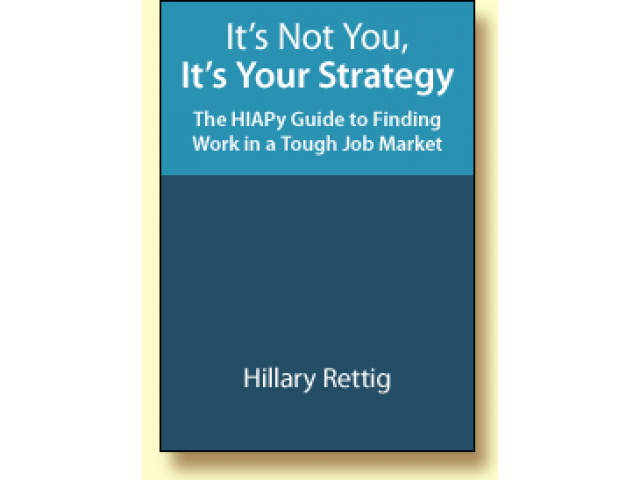 Free Book - "It's Not You, It's Your Strategy"
by: Hillary Rettig
HIAPy offers an effective job search strategy and lots of other useful information, including: your primary task as a job searcher; attitudes and habits that promote success in a job search; what to do if your last job, or a prior one, ended badly; the primary goal of every job application; why you should only send out a few resumes at a time; the common mistakes applicants make that sabotage their applications and prolong unemployment; AND the fundamental things ALL employers look for.

You may also like...
Innovative Entrepreneur Ideas

This is a short ebook written in 2001 to help provide some simple ideas for aspiring entrepreneurs to give them a basic foundation of starting their own businesses.

Independent Entertainers

Independent Entertainers: Breaking into the Entertainment Industry on Your Own, free ebook by Kelvin Broadus. This book provides basic instruction and guidance for the person that seeks a career in the entertainment industry. It serves as the manual ...

Job, Resume, Interview & Success

This ebook contains a collection of important points that you need as a job seeker should follow religiously to get success. All the aspects of 'job getting' are covered in detail.