When Graveyards Yawn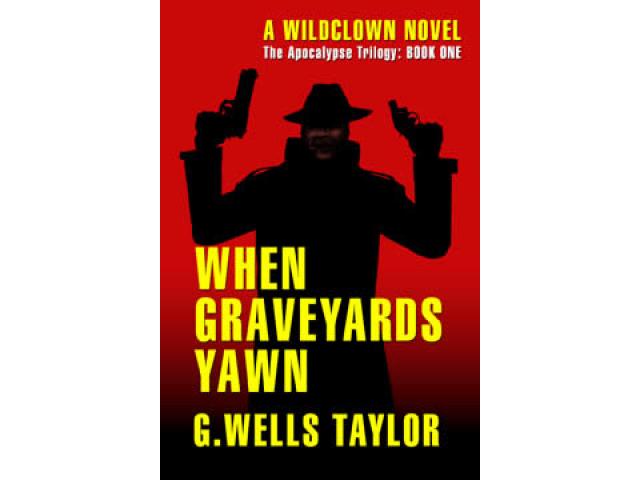 Free Book - "When Graveyards Yawn"
by: G. Wells Taylor
MURDER IS STILL MURDER IN GREASETOWN - Even if life has become a little complicated. Fifty years ago, at the end of the last Millennium we expected something bad to happen, but we never expected the Change. People stopped aging, the dead rose from their graves, it started raining and it's been raining ever since.Things looked so bad that everyone thought it was the end of the world, but a guy's still got to make a living doesn't he?A dead lawyer enters the office of Wildclown Investigations and hires the detective to find his killer. Wildclown and his dead sidekick Elmo soon find themselves entangled in a battle for control of a secret that offers either hope or doom for humanity. WHEN GRAVEYARDS YAWN takes the reader to a unique setting that mixes Gothic horror with the two-fisted pragmatism of a hard-boiled detective novel.

You may also like...
The Variant Effect: PAINKILLER

Variant Squad Captain Joe Borland returns in PAINKILLER, a gut-wrenching novella of grisly horror. Dreams and reality collide in the shadow of the Variant Effect.

The Variant Effect. Part One: Skin Eaters

VARION was a popular medication that could cure anything from Anxiety and Depression to Schizophrenia and Zoophagia. Everybody took it back in the day, because there were no side effects... ...AT FIRST. By the time they learned about the Variant Effe...

Satans barn

Anders Sandström är gift, tvåbarnsfar och radhusägare, marknadschef på ett dataföretag. Utan förvarning korsas hans väg av en ondska han inte trodde existerade.