The Mysterious Island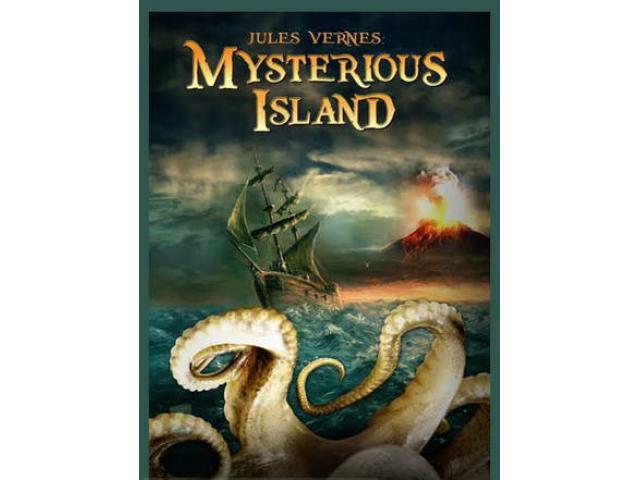 Free Book - "The Mysterious Island"
by: Jules Verne
The book tells the adventures of five Americans on an uncharted island in the South Pacific. The story begins in the American Civil War, during the siege of Richmond, Virginia, the capital of the Confederate States of America. As famine and death ravage the city, five northern prisoners of war decide to escape by the unusual means of hijacking a balloon. The five are Cyrus Smith, a railroad engineer in the Union army (named Cyrus Harding in some English translations); his black manservant Neb (short for Nebuchadnezzar), who Verne repeatedly states is not a slave but an ex-slave who had been freed by Smith; the sailor Bonadventure Pencroff (who is addressed only by his surname, but his "Christian name", Bonadventure, is given to their boat; in other translations, he is also known as Pencroft); his protégé Harbert Brown (called Herbert in some translations), a young boy whom Pencroff raises as his own after the death of his father (Pencroff's former captain); and the journalist Gedéon Spilett (Gideon Spilett in English versions). The company is completed by Cyrus' dog 'Top'.
Audiobook download



DOWNLOAD




You may also like...
The Invisible Man

Terrifically popular science fiction novel by renowned writer HG Wells, about a scientist discovering how to achieve invisibility. But, in his case, being out of sight evidently does NOT mean out of mind.

The Call of the Wild

Buck is living a happy life in California until he is sold to pay a gambling debt. Taken to the Klondike to become a sled dog, Buck must toughen up and learn the harsher rules of survival in the North. One of the first of these is how to deal with be...

Frankenstein

Frankenstein; or, The Modern Prometheus is a novel written by the British author Mary Shelley. Shelley wrote the novel when she was 18 years old. The first edition was published anonymously in London in 1818, and this audio book is read from that tex...