From Rome to Byzantium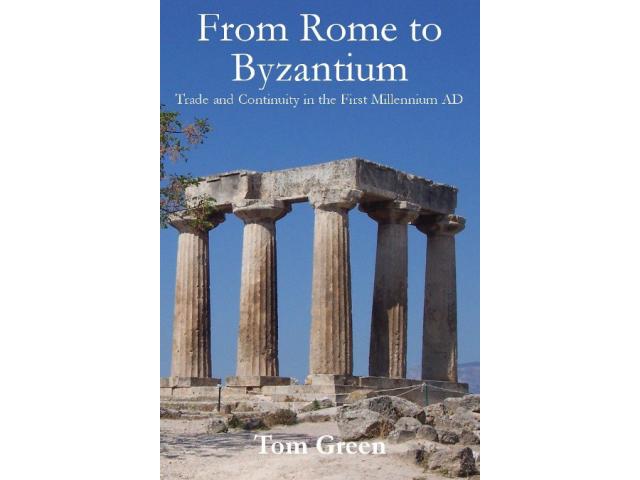 Free Book - "From Rome to Byzantium"
by: Tom Green
'From Rome to Byzantium' provides a detailed overview of trading activity in the Roman and Byzantine Mediterranean, grounded in recent archaeological research. In particular, it is argued that while state-sponsored trading was undoubtedly important in both eras, 'free trading' led by consumer tastes and competition over prices must have played a significant role too. It is also contended that the so-called 'Dark Ages' of the seventh and eighth centuries saw more continuity with the Roman past in terms of both commercial activity and urban life than is often admitted. As such, the Byzantine economic and urban revival of the ninth century needs to be at least partly seen in the context of the 'legacy of Rome' and cannot be considered an entirely unrelated phenomenon, as it sometimes is.

You may also like...
Downton Abby's Architectural History

Learn about where DOWNTON ABBY is filmed – Highclere Castle – and its fascinating heritage. See how the real-life history of this Castle and its owners the Carnarvon family have been woven into the script of this incredibly successful and beloved tel...

A Briefer History of Time

From the Big Bang to the evolution of humans to the resignation of Richard Nixon, A Briefer History of Time is a highly irreverent, historically entertaining, and scientifically accurate overview of the 53 most important cosmic milestones of the last...

Shattered Crystals

History

by: Mia Kanner & Eve Kugler

Shattered Crystals recounts the history of the escape of my mother, Mia, my father, Sal, and my two sisters Ruth and Lea, from Nazi Germany after Crystal Night in November 1938 and how we defied the odds and survived in France before and after German...