Mamis' Recipes from Cuba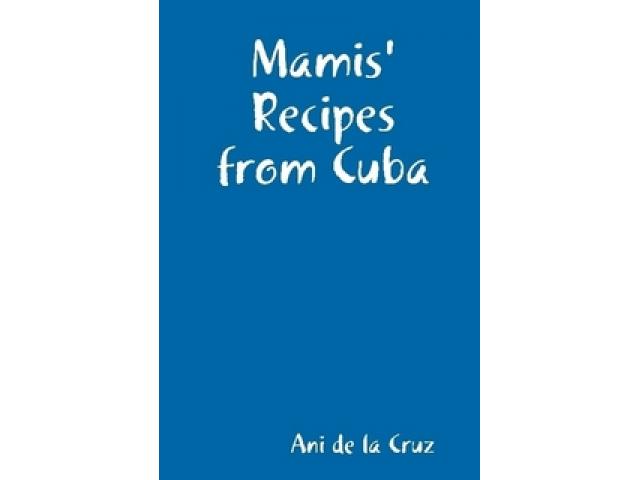 Free Book - "Mamis' Recipes from Cuba"
by: Ani de la Cruz
Being first generation Americans in our family, my sisters and I were raised in California and except for my mother Laly's cooking, we were like any other American kids eating of the many different kinds of ethnic cooking that our great melting pot country had to offer. Cuban cooking however was something only found in mom's kitchen. We have always enjoyed Cuban cooking and through the years have discovered many people also praising her culinary talents.

The recipes in this cookbook are wonderful, authentic Cuban dishes that have been kitchen tested by 'non-Cuban' cooks (like my sisters and I). We found them to be just like Mami's cooking!
I hope that you will enjoy cooking and eating these flavorful, but simple recipes.
You may also like...
Good Food With Fond Memories

Family history of John and Jane Jarvis from near Cutler, Ohio. Family have included Pictures and Recipes along with some wonderful memories. I am proud to be part of this family and enjoyed getting to know some of them better during the writing of t...

Ideal Bartender

This collection of drink receipts was writen by Tom Bollock in 1917. From the dedication of the book itself: TO THOSE WHO ENJOY SNUG CLUB ROOMS, THAT THEY MAY LEARN THE ART OF PREPARING FOR THEMSELVES WHAT IS GOOD.