Spell of Fate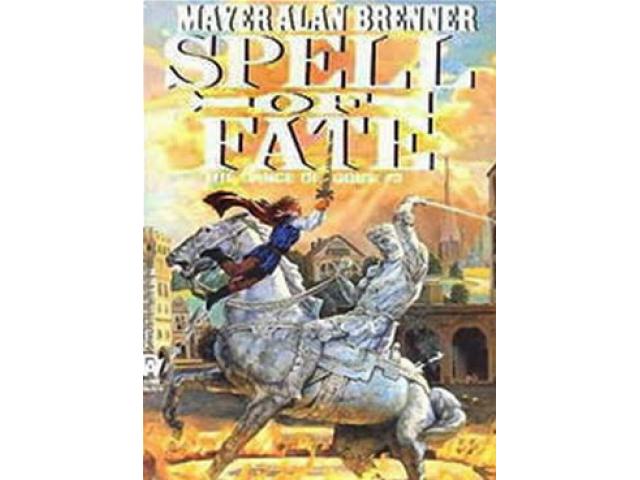 Free Book - "Spell of Fate"
by: Mayer Alan Brenner
Auntie Leen, also known as the Keeper of the Imperial Archives, raised her eyes above the lenses of her reading glasses as the three-year-old figure of her nephew skidded to an uncertain halt next to her desk. In the midst of a frenetic bustle of waving arms she could see that both hands were empty, and the pockets exhibited no more than their typical bulge....
You may also like...
Spell of Intrigue

FRADI HAD RECENTLY DIED, which made it all the more remarkable for him to realize that he was once again awake. That is to say, on the one hand he was rather surprised, but on the other hand he was scarcely surprised at all. He was aware that "recent...

Paradise Lost

Unlike Milton's work, in 'paradise Lost' by Shiloh Callaghan, the original sin has already occurred; the protagonist jailed; and those whom survived the worlds apocalypse are now stranded on the remaining peace of earth which makes up their home. Thi...

The Library Tree

Librarians discovered a horrible thing nearly 100 years ago–writers were running out of ideas. It was a crisis that everyone overlooked–everyone, that is, except librarians, who feared their jobs would be lost if they didn't find a way to continue to...