Dracula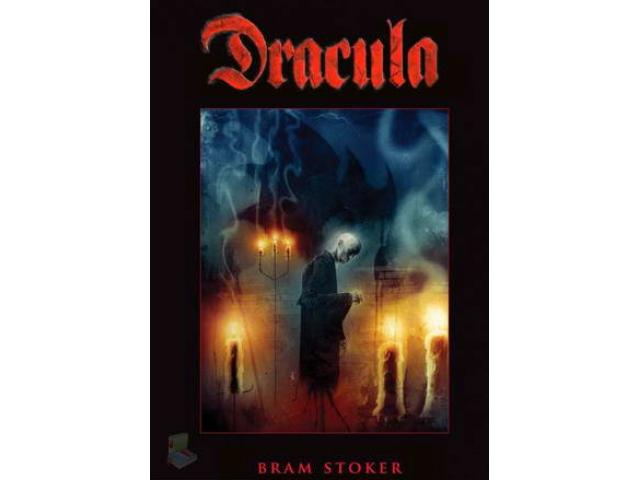 Free Book - "Dracula"
by: Bram Stoker
Bram Stoker did not invent the vampire story, but he popularized it with his classic 1897 novel. In form Dracula is an epistolary novel, told through a series of journal entries, letters, newspaper articles, and telegrams. It begins with lawyer Jonathan Harker's perilous journey to Castle Dracula in Transylvania, and chronicles the vampire's invasion of England, where he preys upon the lovely Lucy Westenra and Harker's fiancee, Mina. Harker and Mina join forces with lunatic asylum proprieter Dr. Seward, Lucy's fiance Arthur Holmwood, Texas man of action Quincey Morris, and Dutch vampire hunter Dr. Van Helsing to try and defeat their powerful adversary.
Audiobook download



DOWNLOAD




You may also like...
Anne of Green Gables

Lucy Maud Montgomery's classic children's novel, Anne of Green Gables tells the story of a red headed orphan girl with a personality you can't help but love. Despite her "tragical" past, Anne's optimism and imagination have helped her to always see t...

The Return of Shelock Holmes

Having left Sherlock Holmes apparently deceased at the conclusion of The Final Problem (in The Memoirs of Sherlock Holmes), we now find that he is alive after all! In this collection, first published in 1905, the great detective causes Watson to fain...