Arrive at success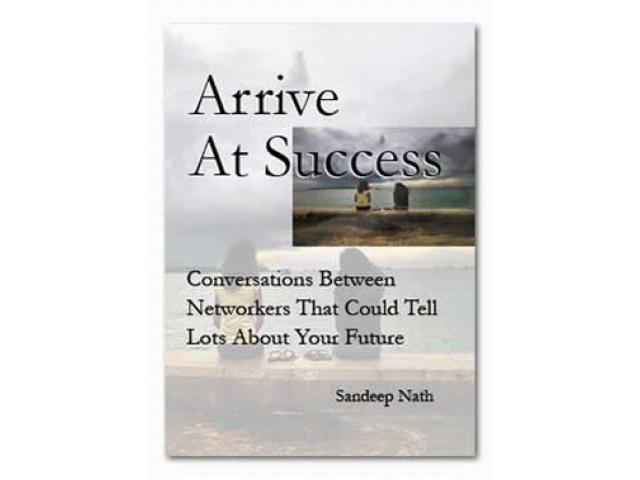 Free Book - "Arrive at success"
by: Sandeep Nath
This book is a must-read for anyone looking at the network marketing industry
even with the least amount of seriousness. Some of the author's experiences
could impact your mind once and forever.
Written to be read and re-read, Arrive At Success is a treat with inspiring stories,
quotable quotes, quips and usable one-liners. But more than that, it is a treatise
about how mental programming and consciousness development pave the way
for eventual success.
You may also like...
Free Website Advertising

FREE Website Advertising "How To Reach Millions Of Red Hot, Cash In Hand, Customers That Are Ready To Buy Your Services And Products in 1 day or less Guaranteed Using This One Sneaky Proven Trick For FREE!

The Complete Article Marketing

You have a website. You want traffic. Therefore, you need articles. If someone says the word "article" to you, you might think of stories in magazines and newspapers. Unless, of course, you're a serial grammarian, in which case you may picture a seri...