Words to Inspire Writers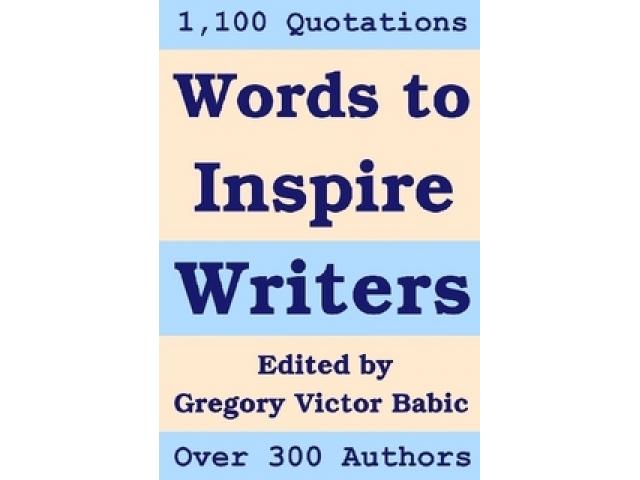 Free Book - "Words to Inspire Writers"
by: Gregory Babic
"This is a treasury of inspiration, stimulation and fun for writers."
- Dan Poynter, author of The Self-Publishing Manual.
"No matter what page you open to you'll find the experience, wisdom and inspiration of the best writers in the world to motivate and energize the work you do."
- Paul J Krupin, author of Words People Love To Hear.
"Filled with clever quips, bits of advice and inspiration, this book is not just for authors or wannabes, but for any literary-minded person."
- Linda E Austin, author of Cherry Blossoms In Twilight.
"A great source of encouragement, as well as a showcase of different writing styles. It will certainly be appreciated by authors, poets and teachers alike who enjoy classic literature and language."
- Cheryl Pickett, author of Freelance Writing Basics.

You may also like...
The Netwriting Masters Course

The Netwriting Masters Course, written by Ken Evoy, President of SiteSell.com, is an intensive course on writing high value content that builds targeted traffic, PREsells effectively, makes the sale, and builds a successful online business. SiteSell....

Make Free Money Writing Articles on Hubpages

Read online free and download free, Make Free Money Writing Articles on HUBPAGES by Zubair online. Make money online by writing articles. A great book written by Zubair for those who wanted to make money online by writing articles.

How to be a More Confident and Productive Writer

Get some practical tips for your writing, be able to write more and feel better about what you create. This practical ebook will give you great tips on how to boost your productivity and how to identify yourself as a writer in your own capacity to wr...