20 Tips to Keep Poets Happy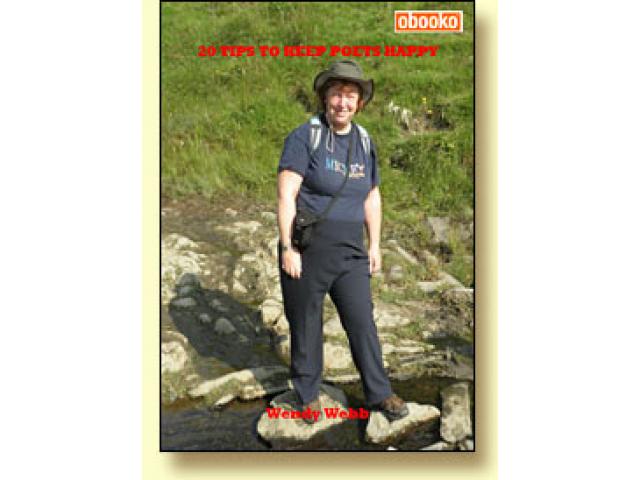 Free Book - "20 Tips to Keep Poets Happy"
by: Wendy Webb
The DIY for poets, or friends of poets. Everything you need to keep poets happy - including the 'Ivory Tower'.

Not to be taken entirely seriously!

You may also like...
Tips to Keep Inspiration Alive

Widely-published late poet, Margaret Munro Gibson, was loved by many poets in the UK, where her work was welcomed by poets of the small press. This collection (republished online, with permission) gives Margaret's approach to writing and the inspira...

The Public Domain

"Boyle is one of the world's major thinkers on the centrality of the public domain to the production of knowledge and culture. He offers a comprehensive and biting critique of where our copyright and patent policy has gone, and prescriptions for how ...

How to Write a Short Story that Works

A short story that works is a story which, at the end, makes a reader chuckle, or brings a tear to the reader's eye, or makes the reader's jaw drop open in amazement. In other words, it's a story that generates emotion. The story works in the sense t...