Holiday in Darjeeling and Sikkim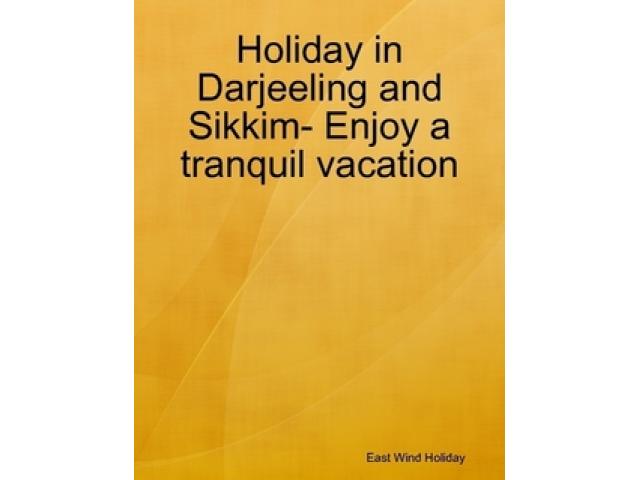 Free Book - "Holiday in Darjeeling and Sikkim"
by: East Wind Holiday
The northeastern part of India still remains untouched and unexplored by the adventurous travelers all over the world. This however, has kept its natural beauty and picturesque landscape in its original form.

You may also like...
Costa Rica Travel Tips

Costa Rica is a fascinating, complex and thriving country with its own unique identity that, in turn, needs its own unique approach from any tourist wishing to visit that amazing nation. As exciting as traveling Costa Rica is, the really scary part i...

Tanga Tourist Guide

Tanga Region covers 27,348 km2 (3% of the total area of the country)and has an estimated population of nearly two million inhabitants, with at least 300,000 living in Tanga City. While most people in the hinterland are small farmers and livestock kee...