Weekly Organizing Tips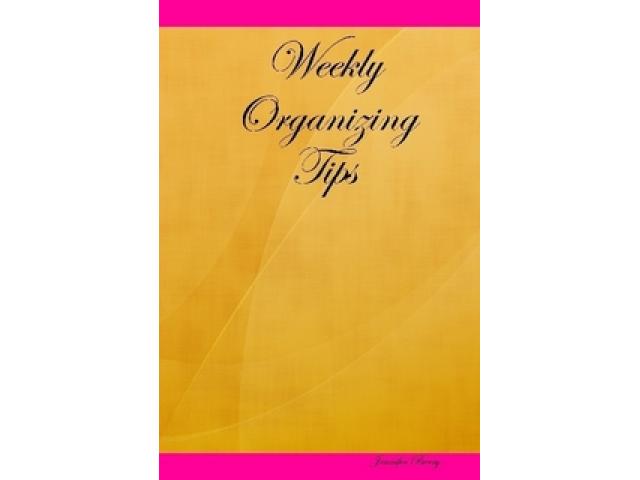 Free Book - "Weekly Organizing Tips"
by: Jennifer Berry
This easy to read 50-page, spiral bound manual is the fastest and simplest way to get your life organized. Each week you will be asked to focus on one area of your life -- you are assigned a goal and provided step by step instructions on how to get that area organized.

You may also like...
How To Be Cool

How To Be Cool is a book about encouraging the youth that it is cool to recognize opportunity and be smart and follow your dreams and the impact it can have on their lives.

Why Not?

Why Not? "How Two Words Can Change Your Life" is the newest Nationwide Best Seller from Andrew Jacob. Have you ever wondered how you can make your life better and more fulfilling? Are you tired of leading a boring life? Are you looking for more excit...

The Pathway to Cosmic Consciousness and Ascension

It must be remembered that mankind's development is a gradual process over many millions of years. He progresses in steps or stages very slowly at first, but at an increasing rate as he reaches the higher planes of awareness. In the beginning the di...