How to Succeed with Distance Education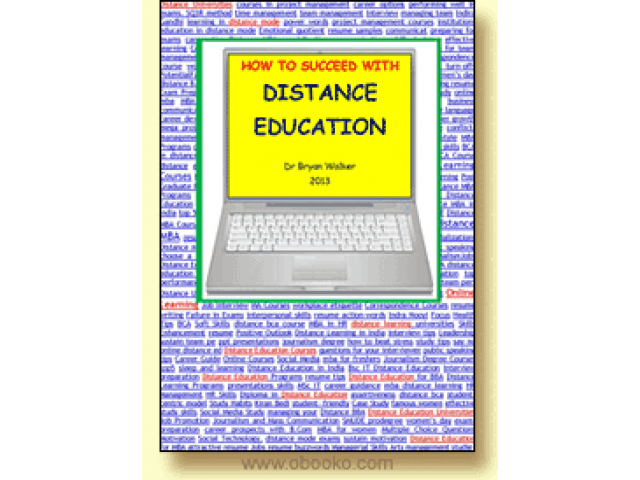 Free Book - "How to Succeed with Distance Education"
by: Dr. Bryan Walker
Few recent educational trends have caught on quite like online education which is rising at a staggering rate. The hundreds of free courses offered by elite universities seem to herald a future in which world-class education becomes available to anyone with a reasonable broadband connection and a desire to learn. A recent survey found that enrollment in online education enjoys a 21% growth rate, compared to the two per cent in higher education. Many appropriate courses are now available for career climbers, humanitarians and hobby followers.

You may also like...
Our psychological motivations

All people start with an equality of opportunity in education then they are on their own. Equality is not a factor in this society. Everyone must pull his own weight or die. Society does not give a security blanket to people just because they are hum...

Surviving 2012 and beyond

This book provides a mixture of story and information that motivated young adults (or anyone) can use to help them stay alive and happy during challenging times, regardless of what anyone else around them is doing (or not doing). Short 2-page chapter...

Self, Stuff, & Stomach

A practical guide to living freely and victoriously as a conqueror of self, stuff, and stomach.