Free Beer (1.0)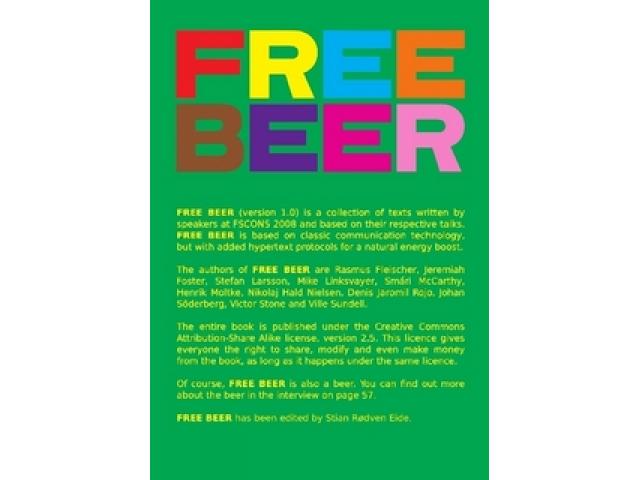 Free Book - "Free Beer (1.0)"
by: Stian Rødven Eide
FREE BEER (version 1.0) is a collection of texts written by speakers at FSCONS 2008 and based on their respective talks. FREE BEER is based on classic communication technology, but with added hypertext protocols for a natural energy boost.
The authors of FREE BEER are Rasmus Fleischer, Jeremiah Foster, Stefan Larsson, Mike Linksvayer, Smári McCarthy, Henrik Moltke, Nikolaj Hald Nielsen, Denis Jaromil Rojo, Johan Söderberg, Victor Stone and Ville Sundell.

You may also like...
How to Make a Complete Map of Every Thought you Think

This book is about how to make a complete map of everything you think for as long as you like. Whether that's good or not, I don't know- keeping a map of all your thoughts has a "freezing" effect on the mind. It takes a lot of (albeit pleasurable) wo...

Online Dating Bliss in 5 Simple Steps

Online dating is not all fun and games and there are a lot of things that a person has to know about online dating before one gets into the intricacies of it. Online dating may seem to be the simplest thing in the world but it is not. It should be vi...

Magic of Making Up

If you really want to get your ex back, I know that this Special Report can help you accomplish just that. It contains highlights of the complete "Magic of Making Up" course that has helped hundreds of people get back together even when it seemed imp...