Study Guide to Discipleship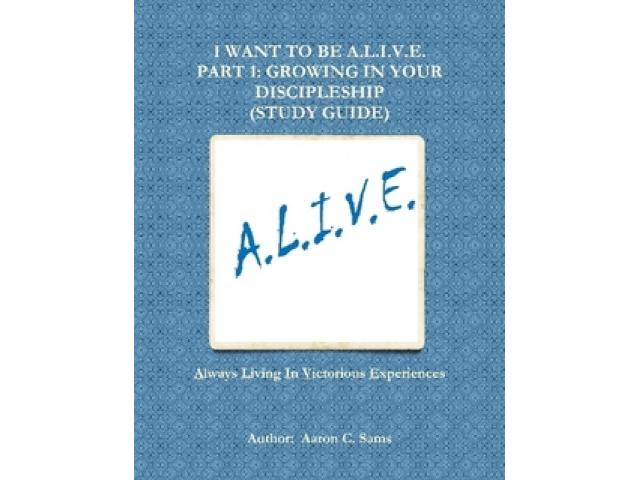 Free Book - "Study Guide to Discipleship"
by: Aaron Sams
The purpose of this study guide is to reinforce the information contained within the book to empower you with the tools necessary to grow in your discipleship by asking challenging questions regarding the topics of what does it mean to be saved; what to do after being saved, discovering your purpose, studying the bible, why is church important, faith, prayer, unconditional love, grace.
You may also like...
What's in it for Me?

What's in it for me? Can the Bible really help? Does God really have a plan for my life? Is there really anything about that plan in the Bible? How do I make sense of all of the bad things that have happened to me? Can I really be forgiven? Wil...

What God Can Do With A Lady

Before you were formed in your mother's womb — before your sex was ever determined — God knew you and had plans for you. So what God can do with you is not determined by your sex. Your gender is not a source of limitation in your life, though traditi...