Fasting and Prayer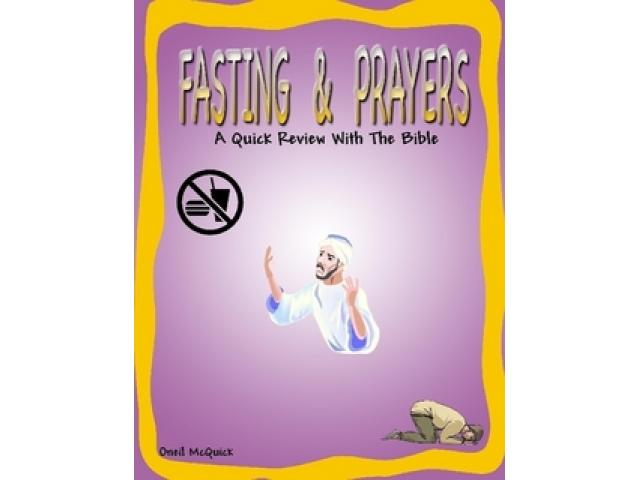 Free Book - "Fasting and Prayer"
by: Oneil McQuick
This FREE eBook is for spiritual development and is vital to know while on our Christian Journey; it is for all, both beginners and those grounded in Christ. I want you to have this book - "Fasting and Prayer." Reason being, it is an ancient landmark that is quickly fading away in all the newness of today's church.

You may also like...
I WANT TO BE A.L.I.V.E. PART I.

The purpose of this book is to improve the lives of individuals by empowering them with the tools necessary to be a.l.i.v.e. (always living in victorious experiences).

Study Guide to Discipleship

The purpose of this study guide is to reinforce the information contained within the book to empower you with the tools necessary to grow in your discipleship by asking challenging questions regarding the topics of what does it mean to be saved; what...

What's in it for Me?

What's in it for me? Can the Bible really help? Does God really have a plan for my life? Is there really anything about that plan in the Bible? How do I make sense of all of the bad things that have happened to me? Can I really be forgiven? Wil...