Every Day Is Mother's Day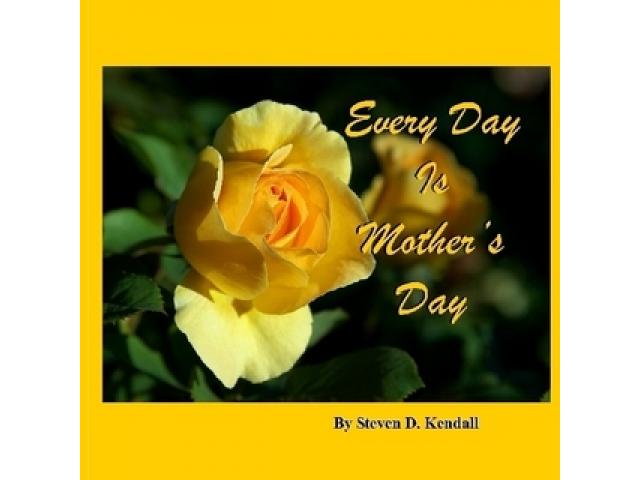 Free Book - "Every Day Is Mother's Day"
by: Steven D. Kendall
Mother's Day is Every Day of the Year, so Buy your gift book today! As advertised on Heaven1580am Radio, Every Day Is Mother's Day provides a wonderful celebration of mothers through scripture and beautiful, full-color, nature photos. Each day of the week, Monday through Sunday, comes alive with inspirational scripture and stunning pictures of colorful flowers
You may also like...
SkitMissions: A Collection of Monologues and Skits

A Bible based collection of royalty-free Christian monologues and sketches. From light pieces aimed at children, to powerful evangelistic skits that challenge youth to consider Christ, to monologues that present the adult audience with thought provok...

His Comfort

For those who have let the noise of the world create a rift from hearing Gods voice. Don't watch for a big bang, search Him in the little things, such as explored here. A great gift for someone caught up in the world. This has become three booklets...

Tablespoons of God

A reflection of conversations with a friend of mine, and who wants to be yours, God the Father.