Established In The Faith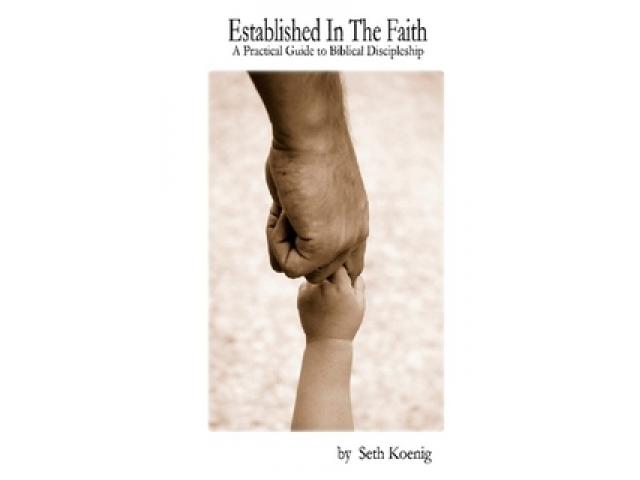 Free Book - "Established In The Faith"
by: Seth Koenig
Established In The Faith is a guide to instruct the new Christian in Biblical doctrines. Topics include: "Understanding Salvation", "The Word of God", "The Deity of Jesus Christ", "Prayer", "Sin in the Life of the Believer", "The Local Church", "Stewardship", "Dispensations", "The Return of Christ," and others.
You may also like...
Composition Project

Composition Project: Writing a Resume, List of References, and Job-Application Letter By David Bruce Free download. This short pdf document describes a composition project that I have successfully used at Ohio University. Teachers are welcome to down...

My First Sing-Along Dictionary

My First Sing-Along Dictionary is a collaboration between the Very Us Artists and Ross Horsley, author of the sick and twisted My First Dictionary, a darkly humorous blog featuring simple words and sunny illustrations, each accompanied by demonstrati...