15 Fun Things To Do When You`re Bored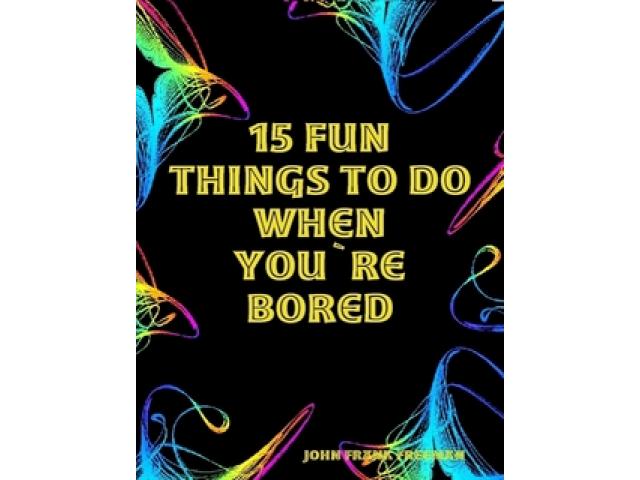 Free Book - "15 Fun Things To Do When You`re Bored"
by: John Frank Freeman
Do you ever get bored? We all do at some time. This book was written for bored people. The best thing about this book is that it is free. But not for long! This is a limited time offer. So tel your friends! This book is from the 15 Things series. The next book of the 15 Series is 15 COOL THINGS TO DO WITH YOUR MICROWAVE. Check up daily. It will be out soon!

You may also like...
An Anthology of New Solo Guitar Music

This is a live ongoing project to publish new solo guitar pieces by composers who are members of Composition Today. Please be warned that the hard copy is not perfect yet. It is open access so that the people involved can print copies.

Learn Card Tricks Free

Learn sleight of hand card tricks for free, use any pack of cards at any time and perform sleight of hand card tricks to impress your friends and family.

Story of the Mysterious KARMA

This short book is a do-it-yourself attempt in understanding the most profound Vedic Indian concept of KARMA, or the Action-principle, which, as it shows, is in fact, the principle of INACTION, taught in Zen-Buddhism. A must for any one with interest...