The Conservative Nanny State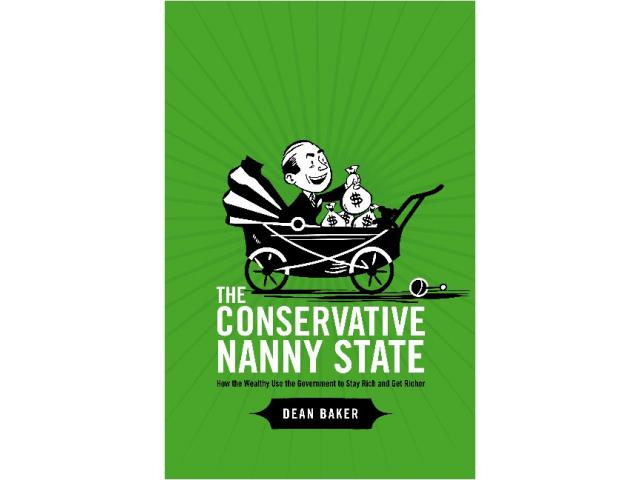 Free Book - "The Conservative Nanny State"
by: Dean Baker
In his new book, economist Dean Baker debunks the myth that conservatives favor the market over government intervention. In fact, conservatives rely on a range of "nanny state" policies that ensure the rich get richer while leaving most Americans worse off. It's time for the rules to change. Sound economic policy should harness the market in ways that produce desirable social outcomes – decent wages, good jobs and affordable health care.

You may also like...
A Great Deception: The Ruling Lamas' Policies

With this book the Western Shugden Society wishes that individual people around the world will use their influence to help millions of Buddhist practitioners who are presently suffering religious persecution instigated by the Dalai Lama of Tibet. For...

Life of Riley

Gain entertainment from politics. Source your bitterness in the real world… and laugh at it. Life of Riley is a collection of political satires from Australia.

You Don't Need A Weatherman To Know Which Way The Wind Blows

The famous manifesto that gave the weathermen their name. Has our business community taken our entire industrial capacity to communist China? Has our government used our tax money to help industry cast our economy into despair by subsidizing the sell...