Five Minutes Daily with Luther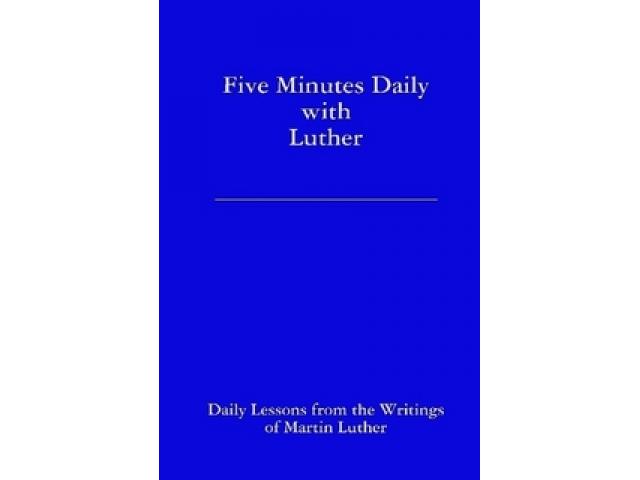 Free Book - "Five Minutes Daily with Luther"
by: Martin Luther
In 1990, a delightful saint of the Lord, Mrs. Renee Hasskamp of Crosby, Minnesota, gave her pastor an old devotion book which she had cherished for decades. It proved to be a singular text of remarkable clarity and power and comfort in my daily devotions.
You may also like...
Wealth! Health! and Happiness!

Powerful Secret Knowledge Awaits...! Wealth! Health! Happiness! The Answer Uncoded. What is life? Do You Know? Millions of people search every single month for the answer!

Five Jewels of Wisdom

The five jewels of wisdom are a fundamental part of the path of awakening and the way of enlightenment. You are not asked to believe but to discover the truths outlined in these jewels of wisdom and how they can transform your life.