Secrets Of Seduction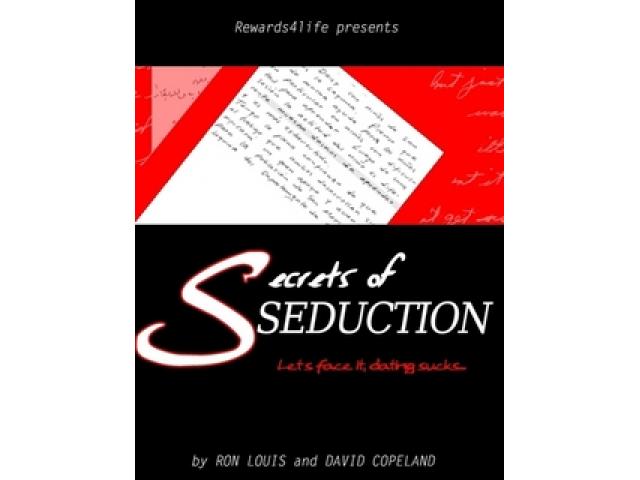 Free Book - "Secrets Of Seduction"
by: R. Lewis, D.Copeland
"...When it comes to dating, most men are intimidated by myths, misconceptions, and their denial of their power as men. But understanding the myths and the solutions will leave you free to flirt with and date women, and more importantly to create the sex life you have always wanted. We've listed a few dating myths below that will begin to shed light on your most common dating troubles. So wake up, smell the coffee, pay attention, and you just may learn something. Because even if you act like a know-it-all, we know the truth: You don't. You have bought into some of these myths and they have caused you trouble somewhere..."
You may also like...
Saving Time And Money

If You work from home, and You want to find out how to organize Yourself and Your surroundings,how to improve Your time management and by this decrease Your work load and more. You will be able to finally put this stressful, unorganized life behind a...

Borrowing Student Loans Responsibly

As you may know, student loans are today's largest form of student aid.Researches have found out that it made up to 54 percent of the total aid awarded every year. However, with the rise of student loans, several cases of student loan defaults occur...