The Bitter Chain of Slavery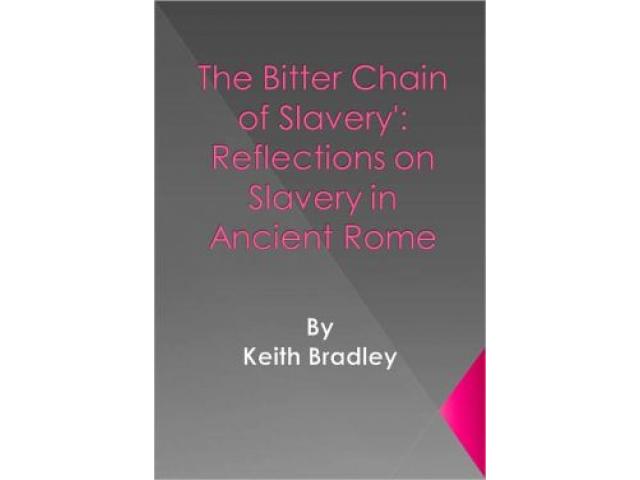 Free Book - "The Bitter Chain of Slavery"
by: Keith Bradley
'The Bitter Chain of Slavery': Reflections on Slavery in Ancient Rome
Frank M. Snowden, Jr. Lectures
You may also like...
The Coming New World Order

Growing Electronic Surveillance. Electronic surveillance: it's everywhere and it's growing. Has the demand for and use of electronic surveillance increased? Yes, 170 surveillance cameras on one block! NYC now Camera City. In 2005, the NYCLU counted m...

Free Pro Same-Sex Civil Marriage Article for Media

Free Download. You have my permission to print this opinion piece for free in newspapers, magazines, or journals, or to post it for free on the Web. Two versions are in this document. One is long (2,490 words); one is short (1,100 words).

Defusing the Ticking Time Bomb: Arguments Against Torture

One of the more popular thought experiments presented in order to justify the utilization of torture is the ticking time bomb scenario. This essay argues that no exception can be successfully employed to justify or in any way sanction the use of tort...