A Nation in Arms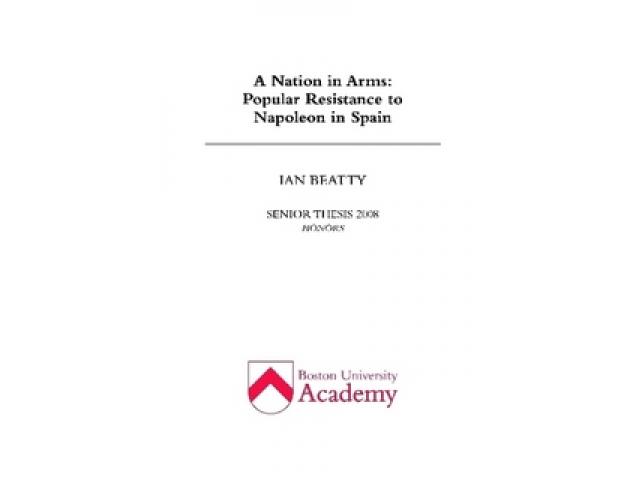 Free Book - "A Nation in Arms"
by: Ian Beatty
A Nation in Arms: Popular Resistance to Napoleon in Spain ebook
By Ian Beatty.


You may also like...
Haiti : Histoire - Langues - Culture

FAITES LA CONNAISSANCE D'HAITI ET DES HAITIENS TOUT EN S'AMUSANT: sur la base d'un glossaire soigneusement monte, illustre d'images et de textes, vous etes amene a explorer l'histoire et la culture creole. En outre, vous etes invite a completer des g...

9-11 - Finding the Truth

What really happened on 9/11? What can the evidence tell us? Who is covering up the evidence, and why are they covering it up? This book attempts to give some answers to these questions and has been written by someone who has become deeply involved i...

When Greek was an African Language

History

by: Frank M. Snowden, Jr. Lectures

Here in an impressive series of reliefs accompanied by texts-- based on Egyptian originals that from Philae and inscribed in hieroglyphs typical of the early Ptolemaic period--the Kushite king Arnekhamani, is depicted wearing a Ptolemaic style crown ...