Physics of Subspace Geometry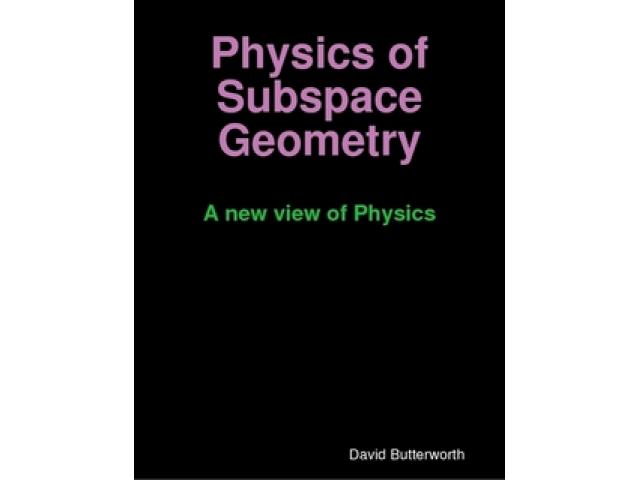 Free Book - "Physics of Subspace Geometry"
by: David Butterworth
Here's the science of the future. My approach to a unified Physics theory that combines gravity, electromagnetic, and nuclear forces into a simple theory of subspace singularities. The future of cheap energy, force fields, and warp travel to the stars is in the near future. Look at the new science that will open up a whole new future for us. I have given this 12 page document for free in the hopes that everyone will see it. If you can please distribute this to friends and family.
A new revolution is starting. It is time for us to find our own truths and not what experts tell us to believe. However I welcome their review as well.
My book "Little Book Open" has more truths to be given than I could put into this document. That book is available to anyone who would want to know the truth.
You may also like...
Ways of Yoga

Ways of Yoga is many about learning how to do some of the main stretches and how important it is today. Ways of Yoga is teaching you how you can get into yoga. It's also teaching you what yoga does to you. This book is fun to read and it helps you le...

We Fought Cancer

This 9 page article is the only other work of mine that was published before writing my book, "Love's Journey to Awakening—Beauty and the Beast—Happily Ever After." It was published in "Well-Being" magazine in January of 1980, and it chronicles the ...

Laurel's Personal Regimen for Healthy Hair

In this 24 page booklet you will find diet and supplement suggestions, my personal hair washing and care routine, and the complete recipe and instructions for making Laurel's Soft & Shiny Conditioning Hair-Rinse yourself in your own kitchen.