F.B.I. Top Secret File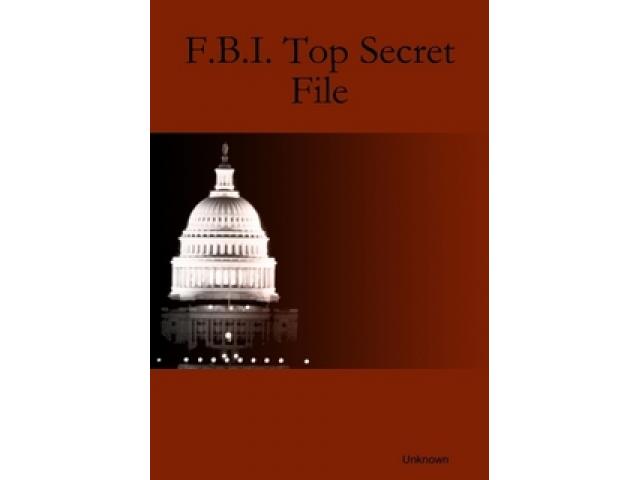 Free Book - "F.B.I. Top Secret File"
by: Free ebooks
THE FOLLOWING DOCUMENT IS A CONGLOMERATION OF VARIOUS TEXT FILES, SOME CLASSIFIED TOP SECRET BY US INTELLIGENCE, OTHERS BY US PILOTS, SOLDIERS ETC, WHICH WERE CONFISCATED AS A THREAT TO NATIONAL SECURITY, AND THEN THEIR EXISTENCE DENIED.

You may also like...
Road of Life, Version 3.0

Features of the Road of Life Integrated Elementary Health Education Curriculum: Geared toward 3rd-5th grades. 31 lesson curriculum focused on not smoking, physical activity and nutrition. Can be incorporated into math, language arts, science &amp...

Fun Free Activities

What comes directly to mind when you think back to your past about a precious memory you've experienced within your childhood? Dollars to doughnuts says that it absolutely had nothing to do with money! When we are younger, we don't stop to think ab...

Two Christmas Pieces

A suite of two pieces, approximately 4-5 minutes each, for SSAATTBB chorus and organ. Hodie! Hodie! (listen / more info) is a joyful piece in Dorian mode. Angels We Have Heard on High (listen / more info) is an unusual but accessible arrangement of t...