A Final Fantasy - Player's Instruction Manual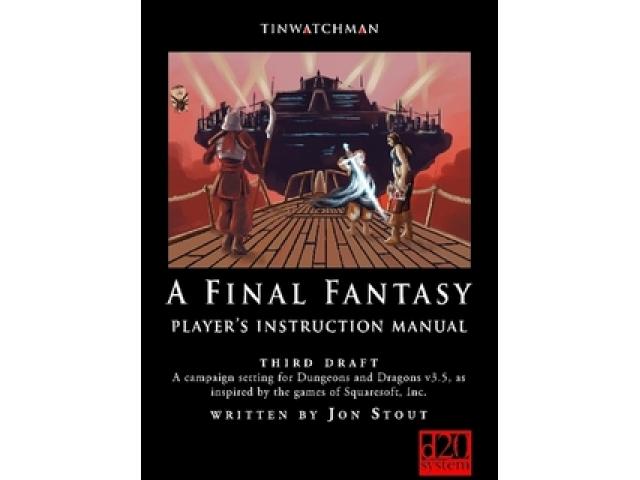 Free Book - "A Final Fantasy - Player's Instruction Manual"
by: Jon Stout
Based on the classic video games created by Squaresoft, Inc., "A Final Fantasy" is a free, fan-produced tabletop roleplaying campaign setting for the d20 System. The Player's Instruction Manual contains everything a player needs to know to seek epic adventure in the mysterious, funny and tragic realm of In-World.
- Recaptures the spirit of such games as Secret of Mana (aka Seiken Densetsu 2) and Final Fantasy VI.
- Involves players in an epic, genre-spanning storyline, with the fate of an entire world at stake
- Dozens of new weapons, armor and magic items that can be used in any d20 system-based game
- Did we mention that it's free yet? We meant to.

You may also like...
Poker body language

Useful handbook for the poker players of all levels. Learn how to decrypt your opponent's body language when playing poker games.

Bluffing beyond poker

Games

by: Johannes Horner

This ebook introduces a model of bluffing that is relevant when bets are sunk and only actions - not valuations - determines the winner.

Poker optimal strategies

Approximating game-theoretic optimal strategies for full-scale poker. Several abstraction techniques are combined to represent the game of 2-player Texas Hold'em.