ENG 308J Study Guide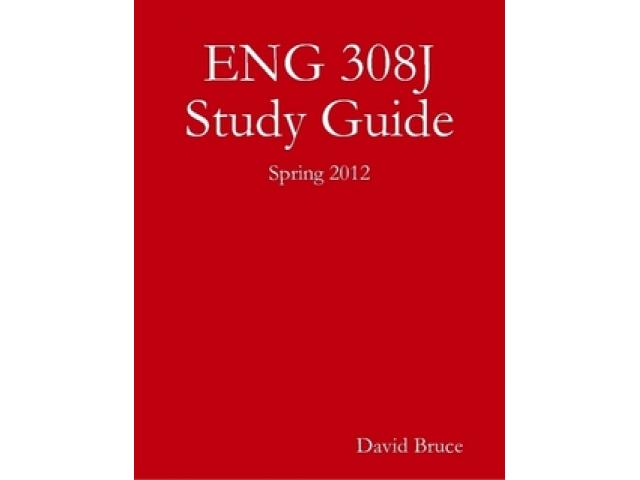 Free Book - "ENG 308J Study Guide"
by: David Bruce
Free download. This is the Study Guide that students in my ENG 308J junior-composition course at Ohio University in Athens, Ohio, will use.

You may also like...
Teaching Problem-Solving: A Fun Activity

Free download. This little pamphlet contains a number of problem-solving scenarios that teachers can use to teach their students how to solve problems. These scenarios are humorous as well as thought provoking. Feel free to make and give away as many...

A Modest Proposal for Helping Female Students

Free Download. You have my permission to print this opinion piece for free in newspapers, magazines, or journals, or to post it for free on the Web. This 1,485-word satire is especially appropriate for college newspapers because it criticizes the hig...