Make games with graphics!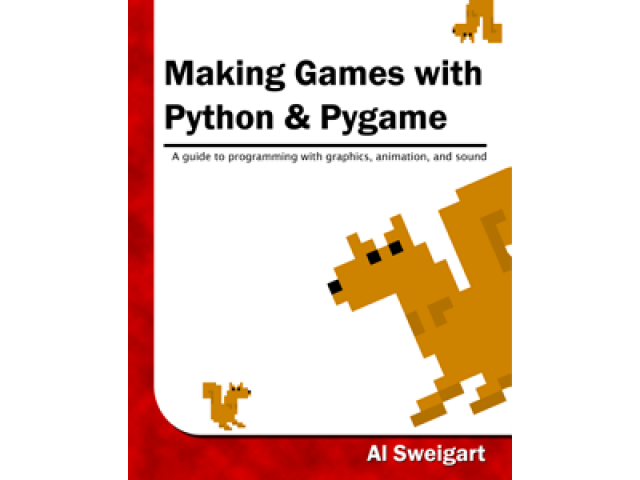 Free Book - "Make games with graphics!"
by: Al Sweigart
"Making Games with Python & Pygame" covers the Pygame library with the source code for 11 games. "Making Games" was written as a sequel for the same age range as "Invent with Python". Once you have an understanding of the basics of Python programming, you can now expand your abilities using the Pygame library to make games with graphics, animation, and sound.

You may also like...
Invent Your Own Computer Games with Python

"Invent Your Own Computer Yepi Games with Python, 2nd Edition" teaches you computer programming in the Python programming language. Each chapter gives you the complete source code for a new game and teaches the programming concepts from these example...

Producing Open Source Software

Thanks to Jack Repenning for friendship, conversation, and a stubborn refusal to ever accept an easy wrong analysis when a harder right one is available. I hope that some of his long experience with both software development and the software industry...

Let's Get Digital

This book will teach you how to do exactly what I did: start with nothing and publish your own work to a professional level, then distribute it so that anyone around the world can read it, download it, and pay you for it.