Teenager Talks Tommyrot Two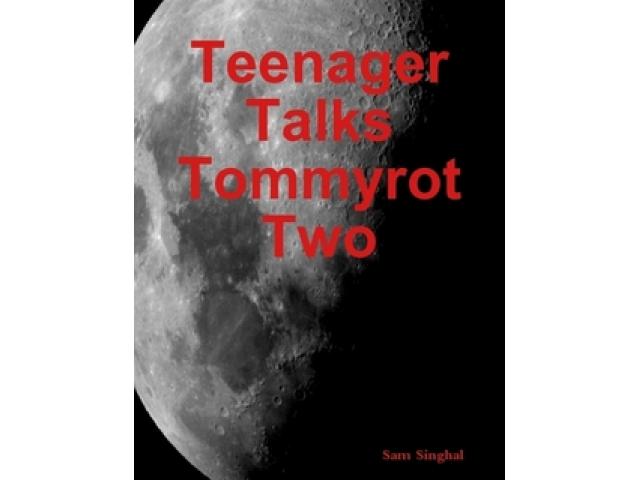 Free Book - "Teenager Talks Tommyrot Two"
by: Sam Singhal
Teenager Talks Tommyrot is back and is more pointless than never. Do you wish know of the characters in Measure for Measure repressing their feelings? Probably not. Do you want to develop your understanding of Pompeian houses? I doubt it.
This book contains only true facts except when it contains my opinion. The facts are pointless and won't help in life. But read on anyway, It's a free book after all.

You may also like...
Teenager Talks Tommyrot

From the truth behind Red Hiding Hood, to learning to be a superhero this book has it all. History, gaming, tech, story analysis and other random ramblings are all included in this humorous short book.

That Clueless Christmas

Just 19 and 20 years old, they are on their own for the first time and think they are so grown up. But how will the young newlyweds handle their first catastrophe when it comes just three days before Christmas?

Tails Out of the Rabbit Hole

Seventeen stories for children and grown-ups alike to make you laugh and think. More than just funny stories, "Tails" critiques conventional wisdom and the morals of classic fairy tales. There may even be some words of wisdom in these yarns.