For Solo Cello, op. 12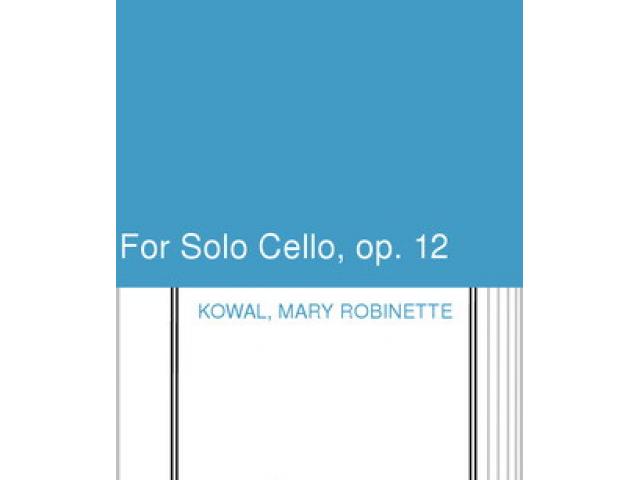 Free Book - "For Solo Cello, op. 12"
by: Mary Robinette Kowal
Originally published in Cosmos, March 2007. Reprinted in Science Fiction: Best of the Year.

You may also like...
The Eye of Alloria

In the late 21st century on Earth, new technology allowed man to create machines merged with the body oftheir fallen comrades of war. These 'manchines' fought and won the war for the West. Discarded, the manchines learned of their worth and fought ba...

Eaglethorpe Buxton and the Sorceress

Eaglethorpe Buxton, famed adventurer and story-teller is back, this time to put on a play about a sorceress. When the sorceress, subject of his play arrives with fire in her eyes, Eaglethorpe must pretend to be his good friend Ellwood. Will he pull o...

Dogland Will Shetterly

The Nix family has arrived. And Latchahie County will never be the same. In an effort at improving his family's lot, the Nixes have moved to rural Florida to open Dogland: a combination zoo, restaurant and motel. But it isn't long before Nix and his ...