Everyone In Silico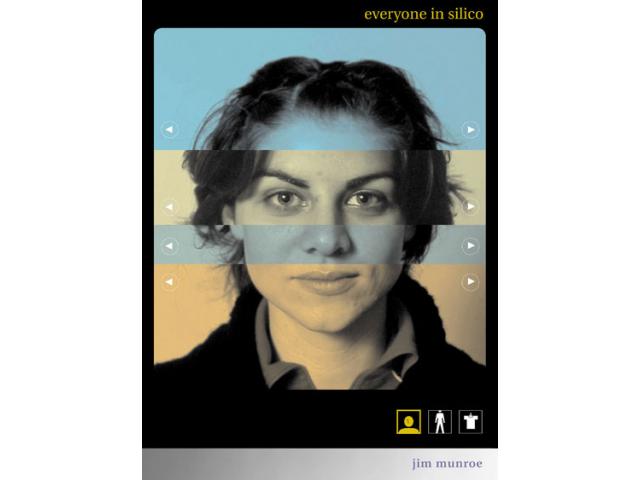 Free Book - "Everyone In Silico"
by: Jim Munroe
Are you ready to upgrade to a fully modifiable and personalized reality?

In Vancouver, 2036, people are tired of the smog and the rain. They're willing to give up a lot for guaranteed sunshine.

Don't think about what you're losing, think about what you're getting — a life with no wasted hours sleeping or commuting. A life free of crime and disease. A life that ends when you want it to, not when some faceless entity decides it's your time.

You may also like...
From the Hands of Hostile Gods

First contact, cybernetically unrequited love, deep space exploration, high stakes corporate espionage -- a SF novel chock full of everything but car chases.

For Solo Cello, op. 12

Originally published in Cosmos, March 2007. Reprinted in Science Fiction: Best of the Year.

The Eye of Alloria

In the late 21st century on Earth, new technology allowed man to create machines merged with the body oftheir fallen comrades of war. These 'manchines' fought and won the war for the West. Discarded, the manchines learned of their worth and fought ba...