Gifts with No Giver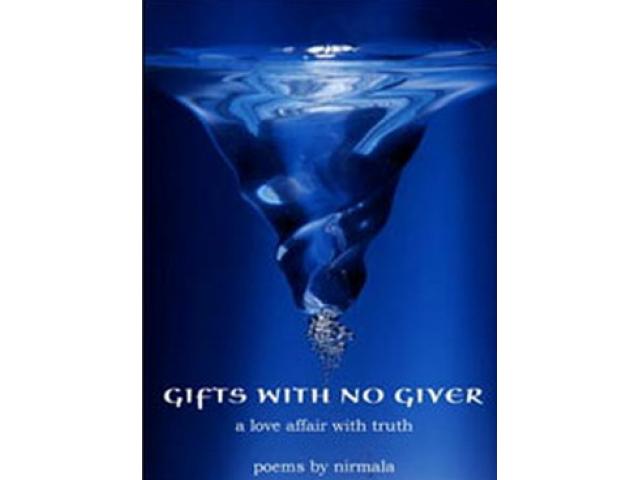 Free Book - "Gifts with No Giver"
by: Nirmala
A free collection of non dual spiritual poetry written from the Heart by Nirmala, who is a spiritual teacher in the Advaita tradition. This online spiritual poetry attempts to capture the undying presence of love in all of its forms. Let your soul be deeply touched by the Rumi - like words of a lover drunk with passion for the truth.
You may also like...
Dialogue in Fading Light

Philip Casey's verse collections are Those Distant Summers (Dublin, Raven Arts Press, 1980); After Thunder (Raven Arts Press, 1985); The Year of the Knife Poems 1980-1990, (Raven Arts Press Dublin, 1991); and Dialogue in Fading Light/New and Selected...

The Sea of Affliction

"I like the poems.. I keep hearing something in them that I'm always listening for..and rarely catch" – Ted Hughes "A master of form" – Brendan Kennelly "I have listened to (Flight into Reality") with a lot of pleasure.. I think it is quite beauti...

Magi New Verse Form Revisited

The Magi (2003) new poetry form, devised by Wendy Webb. Full rules of form, together with example poems. This is a modern poetry form, that easily fits on a webpage or in a greetings' card.