About Electronic Weapons Technology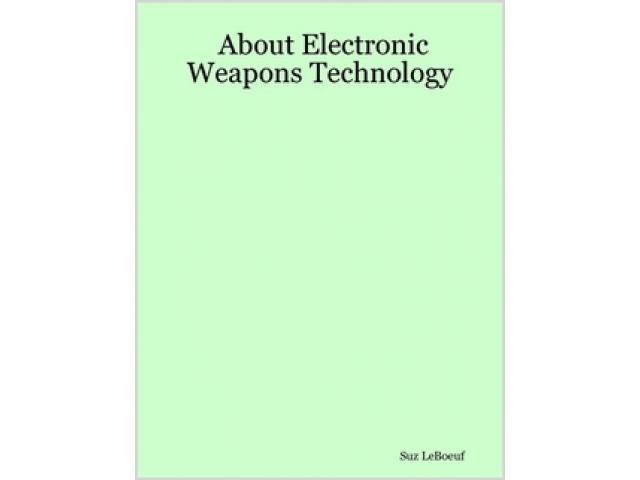 Free Book - "About Electronic Weapons Technology"
by: Suz LeBoeuf

This is a FREE worksheet about high tech weapons using strange and secret targeting techniques to harm and/or control humans. It is a WORKSHEET to learn about what electronic weapons can do to a human life. Has overlapping affects such as found in psychiatric disorders. This area must be revamped with awareness of what high-powered radio frequency(RF waves) or directed energy weapons (DEW) are capable of with no oversight from our officials nor safety for the public in general. Please see the referneces at the end of this document. Please use this as a beginning
You may also like...
Princess Diana - Real Horoscope

The real horoscope series includes real Pearl Harbour, Bill Clinton, U.S.A., WTC, ... The princess has a Stargate Mercury in Orion just past Xi2 Orionis.

Murder In 2 Acts

Two old friends meet at a Gentleman's Club some years after they fought together as Spitfire pilots during the Battle of Britain. One of them will die at the hand of the other, and you can witness the crime from the perspective of both the murderer a...