Courtesy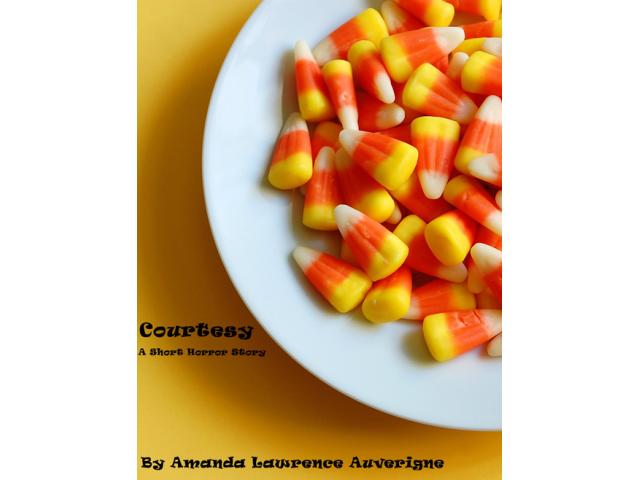 Free Book - "Courtesy"
by: Amanda Lawrence
A Short Horror Story
On Halloween night, best friends Katy and Dana meet a mischievous little boy while walking home after trick or treating.

You may also like...
The Beach Scene

When a man receives a seemingly innocuous painting from a colleague that has recently committed suicide, he finds himself slowly being dragged down by an inexorable force into the awful depths of insanity.

The Bear

The air exploded in a flash of bone and steel and blood. The clash of metal rang through the forest. An arrow pierced through the darkness, its barbed head tearing through flesh and muscle. A roar echoed off of the mountains far to the west. A cry br...

Fast forward

Sometimes modern technology works too well. Read this amazing and catchy ebook if you want something fresh, new and interesting.