The Ruler Of The Ocean Of Air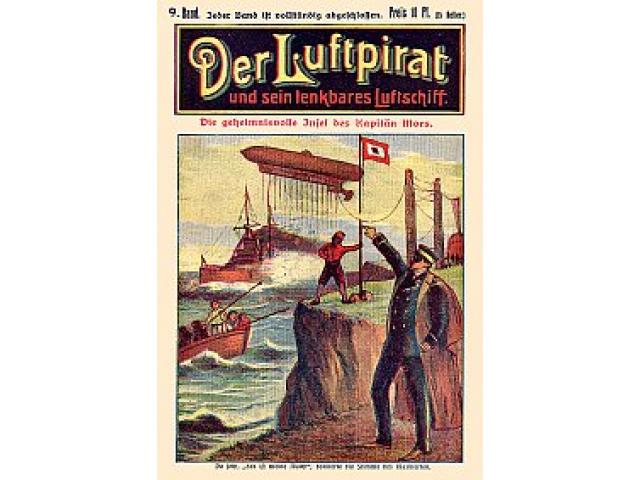 Free Book - "The Ruler Of The Ocean Of Air"
by: Der Luftpirat
These last words sounded like thunder, but in the same instant the mysterious man disappeared again into the interior of the cabin, and they heard a sound, as if a trapdoor had fallen shut.
Immediately afterwards the giant airship changed its direction again and at the same time the two men covered their ears, appalled at the terrible sound which they heard.

You may also like...
The Brass Bottle

As he sat at the window of his office in Great Cloister Street, Westminster, he made his thoughts travel back to a certain glorious morning in August which now seemed so remote and irrecoverable. At this precise time he was waiting on the balcony of ...

The Adventures of Antimony

The Adventures of Antimony is the story of a young girl named Antimony who travels to a distant land in search of her parents, who have been taken by the evil Fairy Princess. Along the way, she meets many interesting characters and is confronted with...