Soccer, To Play or Not to Play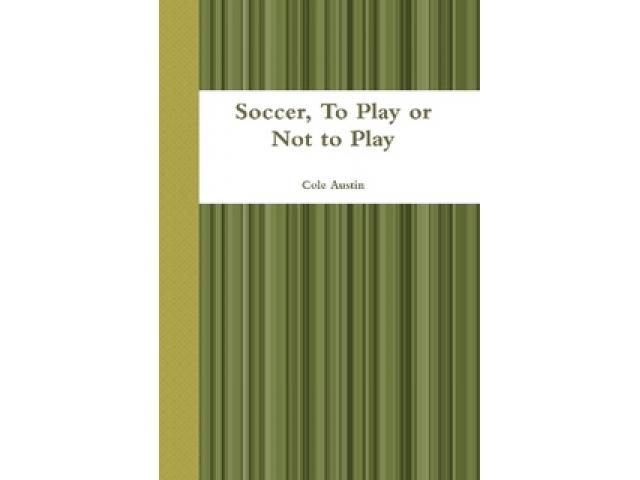 Free Book - "Soccer, To Play or Not to Play"
by: Cole Austin
Soccer, to Play or Not to Play is an informative book about, obviously, soccer. It contains info on the history, rules, players, and even tricks. There may be a few big words, but everything that you might, (and might not) want to know about soccer and its players is in here. It can tell you about soccer alright, but the question is, can you play soccer after learning about the riots, fights, and even death that swirls around it? Well, there's really only one way to find out, is there?
You may also like...
I Should Have Flown With Santa

Welcome to the world of a traveler that is second-guessing his travels on Christmas Eve. I Should Have Flown With Santa is a comedic tale that we all relate to, that of Holiday travel.

I Don't Believe In Ghosts

A young boy who is out to prove his bravery over his bullying older brothers by doing something they would not. His older brothers fear that ghosts are real, but he believes otherwise. By the end of his journey under that evening's full moon, he just...