Heathen Tribes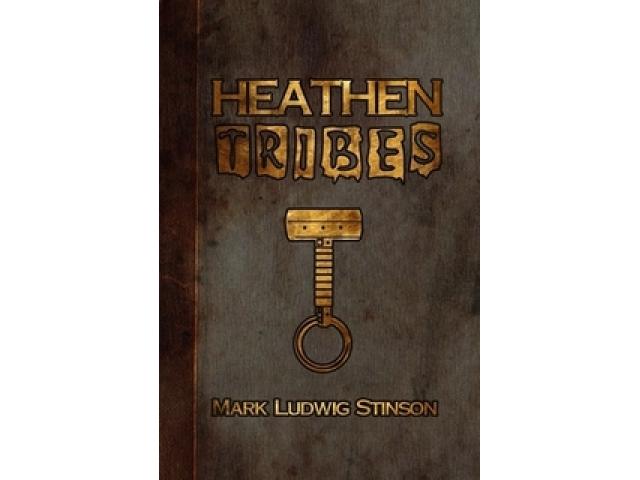 Free Book - "Heathen Tribes"
by: Mark Stinson
Heathens follow the pre-Christian indigenous beliefs of Northern Europe. We honor our Gods, our Ancestors, and nature spirits called the Vaettir, in much the same way as our Northern European Ancestors. Heathenry is a traditional Folkway, with a strong focus on our families and living this life to its fullest. This book is a collection of over 60 essays concerning the Folkway of our People and the Tribes we build. Heathen Tribes includes a chapter for new Kindreds and Tribes, chapters on roles and responsibilities within a Tribe, building regional bonds between Tribes, a chapter on heathen families, and the book even includes an example of kindred by-laws that you can adapt to your own use. This is a book of practical advice for any Heathen involved in building and maintaining a Heathen Kindred or Tribe.

You may also like...
Heathen Families

Satru, or Heathenry, is based on the pre-Christian religion and way-of-life of our Northern European Ancestors. Modern Heathen honor the true Gods of their ancestors, and we honor them in the ways that they did. We also honor our ancestors and the ...

Osecaj & Bezosecaj

Slavko Filipović, tehno-nomad, samo je mala kap u moru moderne ekonomske emigracije. Kada ga posle dugo godina slučajni susret sa starim prijateljima ponovo vrati na put ka životu ispunjenim smislom, on i ne sluti da će se zbog toga uskoro naći licem...

Black Stallion Returns

In this, the second book in the series, the heart-stopping adventures of the Black Stallion continue as Alec discovers that two men are after the Black. One claims to be the Black's rightful owner and one is trying to kill the beautiful steed. An Ara...