Choices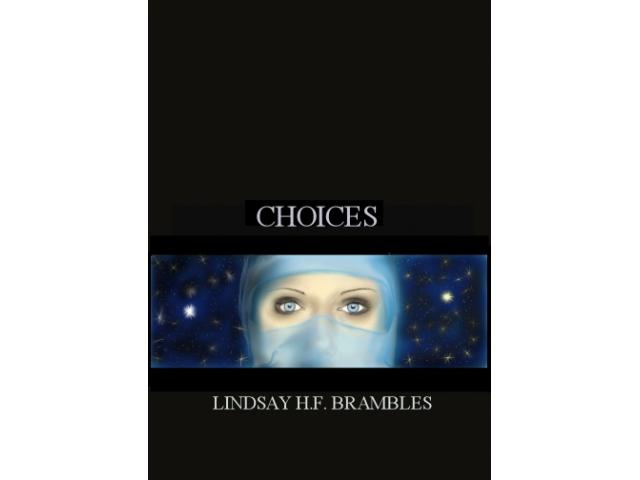 Free Book - "Choices"
by: Lindsay Brambles
Although the events of the following story take place after the novel In Darkness Bound and the novella
Zero-Option, this story was actually written before either. At the time I was slowly constructing my "Earth
Empire" universe; and though In Darkness Bound ( ISBN: 1-4241-6560-1) was very much on my mind at the
time, the idea for this story was committed to paper first. Or perhaps it would be more appropriate to say
"disk."
You may also like...
Nothing But Flowers

Every afternoon the rains, as they had for generations, swept in from the salt-lands to the west and drove the scavengers into the shelter of the ruins ringing the lagoon. The sky grayed, and wind, pungent with ozone and canebrake, flung stinging fli...

Attack Of The 50-foot Verbose Mutant Killer

Attack Of The 50-foot Verbose Mutant Killer Fountain Pens From Mars. IN THE BEGINNING THERE WAS... A WORD OR THREE FROM OUR SPONSORS... Penning The Altered States Hunters Of The Untamed Idea Dance With The Muse And Write To Dissent It Just Got Harder...

Crying Blood

Amelia is an assassin on the run. She often wishes her life had somehow taken a different turn. She never wanted to be a killer. Eventually, she will die by the violence that ruled her life. She just isn't sure if she'll die by the hands of the m...