The Sayings of Confucius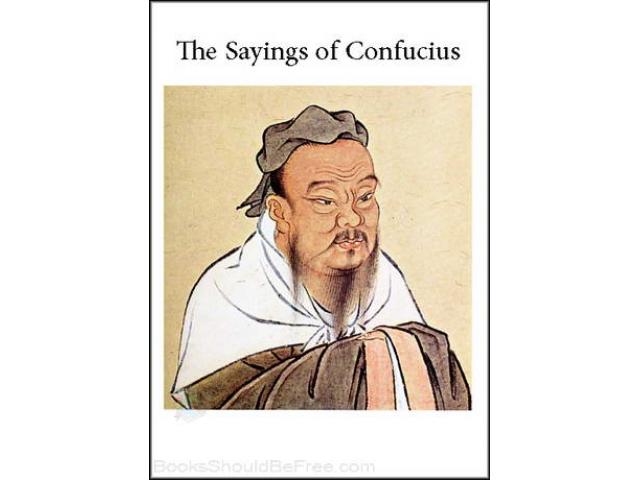 Free Book - "The Sayings of Confucius"
by: Confucius
Promoting virtues such as filial devotion, compassion, loyalty, and propriety, these dialogues between the ancient Chinese philosopher Confucius and his disciples comprise the crux of Confucianism.
Audiobook download



DOWNLOAD




You may also like...
The 9/11 Commission Report

The 9/11 Commission Report, formally named Final Report of the National Commission on Terrorist Attacks Upon the United States, is the official report of the events leading up to the September 11, 2001 attacks. It was prepared by the National Commiss...

Dream Psychology

Not a few serious-minded students, [...], have been discouraged from attempting a study of Freud's dream psychology. The book in which he originally offered to the world his interpretation of dreams was as circumstantial as a legal record to be ponde...

Fifteen Thousand Useful Phrases

A Practical Handbook of Pertinent Expressions, Striking Similes, Literary, Commercial, Conversational, and Oratorical Terms, for the Embellishment of Speech and Literature, and The Improvement of the Vocabulary of Those Persons Who Read, Write, and S...