Fifteen Thousand Useful Phrases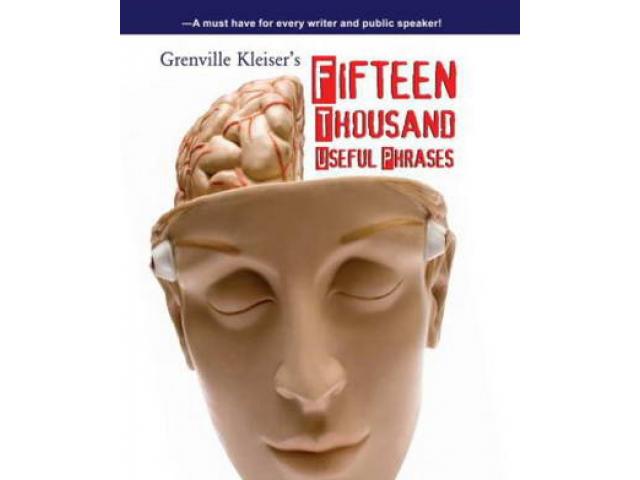 Free Book - "Fifteen Thousand Useful Phrases"
by: Grenville Kleiser
A Practical Handbook of Pertinent Expressions, Striking Similes, Literary, Commercial, Conversational, and Oratorical Terms, for the Embellishment of Speech and Literature, and The Improvement of the Vocabulary of Those Persons Who Read, Write, and Speak English.
Audiobook download



DOWNLOAD




You may also like...
On The Origin of Species

Considered to be one of the books that changed the world and how we view ourselves, On The Origin of Species by Charles Darwin was met with incredulous horror when it was first published in 1859. The revolutionary, almost blasphemous ideas it describ...

The Bible, American Standard Version

The Revised Version, Standard American Edition of the Bible, more commonly known as the American Standard Version (ASV), is a version of the Bible that was released in 1901. It was originally best known by its full name, but soon came to have other n...

Dream Psychology

From the dawn of human consciousness, dreams have always fascinated us. Do they mean something? Do dreams help us see into the future? These questions have intrigued us for centuries. Sigmund Freud was one of the first people to examine dreams seriou...