War and Peace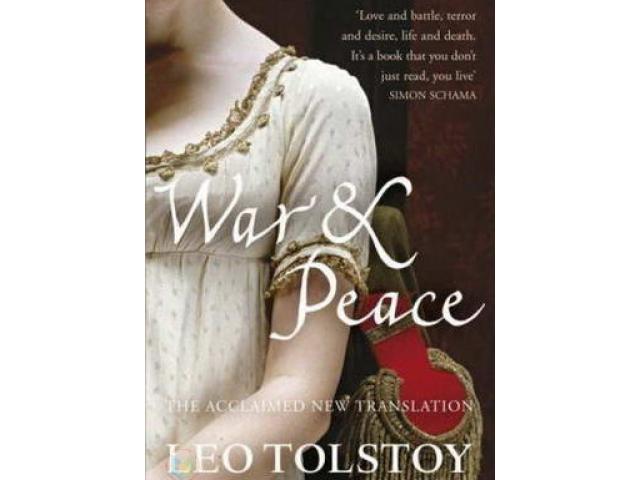 Free Book - "War and Peace"
by: Leo Tolstoy
Leo Tolstoy's War and Peace chronicles the lives of five Russian aristocratic families during Napoleon's invasion of Russia. Many considered this book to be the best Russian work of literature of all time and it is massive in scale. The book is divided in four volumes and the chapters don't just contain the narrative of the plot to the novel but philosophical discussions as well. This may be intimidating to average book readers but they shouldn't be discouraged to try reading War and Peace. After all, this book was written for all and not just for intellectuals.
Audiobook download



DOWNLOAD




You may also like...
Little Women

Set in nineteenth century New England, Little Women follows the lives of the four March sisters-Jo, Beth, Amy and Meg. The novel is a classic rites of passage story, that has often split literature critics but has been adored by many over the years. ...

The Swiss Family Robinson

A beautiful story about survival, the Robinson family shows that one does not have to have the usual comforts of life in order to be comfortable and happy.

The Land That Time Forgot

The Land That Time Forgot is a science fiction novel, the first of Edgar Rice Burroughs' "Caspak" trilogy. His working title for the story was "The Lost U-Boat." Starting out as a harrowing wartime sea adventure, the story ultimately develops into th...