The War of the Worlds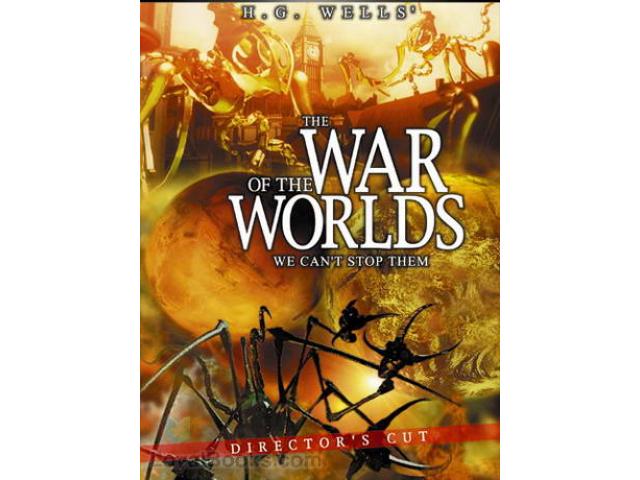 Free Book - "The War of the Worlds"
by: H.G. Wells
Extraterrestrial invasion, the earth taken over by omniscient intelligence from Mars, the whole of humanity under siege and a nameless narrator who seems to be the lone survivor of the complete devastation of human civilization – scenes from a Hollywood sci-fi blockbuster? Far from it! The War of the Worlds by HG Wells was written more than a century ago and went on to become an iconic work in the science fiction genre, spawning a whole new genre of literature featuring alien invaders. It was in fact the first book to present the idea of conflict between inhabitants of different planets.
Audiobook download



DOWNLOAD




You may also like...
Tarzan of the Apes

An aristocratic English family is marooned off the coast of West Africa. They find their way into the interior of the dense jungle that lines the coast and here, Lord Greystoke is killed by a predatory ape. Lady Greystoke survives with her infant boy...

Telling Christina Goodbye

Trisha Thompson and her best friend Christina are having a great senior year. Trisha and her boyfriend, Cody, are making plans to attend Indiana University together in the fall, while Christina has already received a scholarship to the University of ...

The Diary of a Nobody

Grossmith's comic novel unveils the daily chronicles of the pompous and clumsy middle-aged clerk Charles Pooter, who has just moved to the London suburb of Holloway with his wife Carrie. Nonetheless, the family's fresh start is not quite what they ha...